Sometimes, we need an app to play music from SD Card. It is very helpful for a smartphone that has a small capacity.
Otherwise, many applications can do just that but most of them have disadvantages.
Likewise, several apps are not as powerful as you need. Some others have a lack of convenience in the interface.
However, do not worry. This article presents some of the best apps to play the tracks on your SD card.
List of 12 Best Apps to Play Music From SD card for Android and iOS
Some applications to play music from an SD card are as follows:
1.      Music Player
This app has a simple name, Music Player. That is because of what this program is all about. Although, the content inside the application is not simple at all.
Further, it is stylish and powerful music that comes with an elegant design.
Managing the music files or tracks would never be so easy and quick. Thereupon, it supports all the common types of files such as mp3, wav, aac files, FLAC raw, midi, and others.
Also, browse the files easily by albums, artists, songs, and genres. Interestingly, it helps you to create a personal playlist to enjoy only your favorite tracks.
Indeed, you can feel the bass and 3D effect for an amazing feel of music listening.
Also Read: Best Rap Apps For Android and iOS
2.      Poweramp Music Player
It is an app to play music from SD card that is quite popular for smartphones. Poweramp is packed with some great features. Besides, this powerful application even supports the hi-res output.
One of the major features of Poweramp Music Player is the equalizer. Then, you can customize the sound to suit your personal style and taste.
Additionally, it supports up to 32 bands of graphics. Meanwhile, in the new update of the app, there are some major changes.
The best one is the user interface. You can see the new visualizations, waves on seekbar, light and dark sinks, new menus and notifications, and 3rd party skins.
Moreover, explore all the new features in the v3 version by installing it from the Playstore.
3.      Rocket Music Player
If you like something very simple and minimalist, this is the app you have to download and install right away.
Likewise, the minimalistic style is the highlight of this program. It has got the complete functions that work so incredibly intuitively.
Features:
Display Music Files by Categories (Album, Song, Playlist, genre, and more)
Tag Editing
Embedded Lyrics
A lot of themes
Custom Lockscreen
Play Plenty of formats
Scrobbling, Chromecast, and Android Auto support
Many more
Obviously, Rocket Music Player enables you to play music from the SD card. Another pleasing feature is the sleep timer.
Hence, you can set a specific time to stop the music automatically. It is very helpful for you who like to play music while trying to sleep.
4.      VLC for Mobile
If you have been using computers for many years, this software will be familiar. The app is the one that has an orange cone logo.
Additionally, this app becomes one of the most popular music and video player on PCs. VLC is also one of the oldest in the market.
Meanwhile, the mobile version of this app is available for Android and iOS. VLC is known for its full feature which is almost like a professional audio player.
Furthermore, there are a lot of things you can do to your music files, including playing it from the SD Card.
One of the main reasons this app becomes the most favorite program is because it is completely free. There is no option to monthly pay or even a purchase.
In addition, use this app to play music from SD card freely as much as you want.
Also Read: 17 Best Music Apps Without WiFi for Android & iOS
5.      n7player Music Player
Indeed, n7player offers you the innovative possibilities to play the song from the SD card. Just search the file right from the music library.
The tag editor tool is also available. So, you can change the incorrect information in your audio files.
Create your own playlist filled with all the favorite music you want to listen to on some occasions. Besides, there is a chance to improve the sound's quality to the highest level.
That is because of the 10-band equalizer that features plenty of parameters and presets.
Furthermore, the full freedom in customizing the interface is what this music player app is all about. It is available on both Playstore and App Store.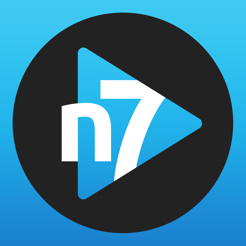 6.      Music Player 2021
This application allows you to easily create and edit your own playlist. Then, browse the audio files by artists, genre, folders, albums, and more.
Also, it is packed with an advanced equalizer to adjust how the sound is going to be in your ear.
So, what makes this app is different from the other ones is the ability to view the music videos for the songs.
There are some related videos to watch. Another good thing is the ability to set any file as a ringtone.
Besides, you can enjoy the lyrics while playing the songs. Thus, there is a chance to sing along solo or with partners.
7.      Evermusic Offline Music Player
Exclusively for iOS users, this app offers some great and functional features. It is actually a simple music player and also a downloader.
It has an audio equalizer, bass booster, and playlist manager. All of them are the needed functions.
Evermusic support all the popular audio formats like MP3 M4A, WAV, AAC, M4R, and AIFF. What is so special about this app is that you have the ability to create your own music streaming service.
Hence, you can simply move audio files in the music library to the cloud service, such as Google Drive, Box, MEGA, OneDrive, Yandex. Disk, WebDAV, MyDrive, and many others.
8.      VOX – MP3 FLAC Music Player
This is the number one music player app for iOS users. VOX would let you listen to music with the highest quality possible for your iPhone and Mac from various sources.
Additionally, this application is packed with great features.
Main Features:
Supports all popular formats
Listen to music from all music sources (Spotify, SoundCloud, Online Radio, iTunes, Personal collection, and so on)
Advanced audio features
Easy Transfer with iTunes and WiFi AirDrop
Great music management
Improved Interface Design
Besides, there are some premium features you can get if you subscribe to their paid package.
The users can use the VOX's unlimited music cloud, Offline streaming, Sync all music across devices, and many more.
Also Read: 13 Best Apps to Add Music to Video for Android and iOS
9.      BlackPlayer Free Music Player
It seems like being masculine is a part of this music player's design concept. As you see, the black color is all over the interface.
Therefore, it is called the BlackPlayer. This perfect program is for men's devices.
Besides its minimalist design and color, BlackPlayer comes with powerful settings and decent features. So, you will love playing your favorite song through this app.
Well, the design interface of this music player is very smooth and snappy. You could experience its elegant tasteful animation while exploring the app.
Furthermore, some of the key features are the 5 band equalizer, Gapless audio playback, Themes, Album Cover, and more.
Meanwhile, another great feature worth mentioning is the crossfading effect between the songs. You will love it, then.

10.  Boom: Bass Booster Equalizer
It is a free app to play music in a stylish way. The highlight of this program is its bass booster and equalizer.
Thus, it is the reason why millions of people downloaded this application. Let us talk about each feature of the app.
The Bass Booster will amp up your experience in enjoying music. You can feel every beat that becomes real.
In addition, the 3D surround sound feature creates a perfect quality when you listen to it with headphones.
What about the Equalizer? Well, it has a custom equalizer of 8 or 16 bands. Plus, 29 handcrafted EQ presets to apply at your fingertips.
Other Features:
User Interface with minimal, clean, and easy to use system
Cloud Storage Services support
Enhancing quality with any headphones
Streaming to Radio Stations and Podcasts
Multiple Access to Library
11.  Music Player
For those who are searching for something simple on their music player app, this is the one to check out.
It is simply called a Music Player. Then, this program offers a powerful equalizer that comes with better features compared to many others.
The stylish design is another thing that would interest many users.
You can browse songs easily through Playlist, folder, Artist, Genre, and Album. The Full widget would be very helpful.
Moreover, some elegant themes are ready to pick for a better experience.

12.  Music Player by Green Banana
Obviously, this application to play music from a memory card is as simple as before and it offers a different thing.
This music player is developed by a company named Green Banana which is quite well-known in the business. They claimed that this app is the best one for Android.
The app will guide you easily to get all the music on your smartphone. Besides, the amazing quality of sound is enjoyable and it provides a high level of customization.

Final Note
After all, you have those options to choose why one is the best app to play music from SD card for your smartphone. Each of them has its own specialty that could fit your style.
Recommended Reading:
12 Best Music Mixtape Apps for Android and iOS
13 Best Music Caching Apps for Android & iOS
I'm is an owner of Venostech.com, blogger, Android and technology enthusiast. Individual who are educated in the IT and like to write according my scope.