For the fans, an anime live wallpaper app for iPhone would be one of the first things they have installed on their device.
They can have scenes of their favorite anime characters displayed on the phone.
Further, all anime fans do not need to look everywhere to get the recommendation of the application.
This page has it all. The app will make your iPhone have a dynamic and eye-catching touch.
Instead of having a plain and stiff-looking display on your home screen, you can have an animated anime character from your favorite movies or series right on it.
Moreover, it will be more impressive and entertaining.
Also Read: 11 Best Free Ringtone Apps for iPhone
10 Best Anime Live Wallpaper Apps for iPhone 2023
For those who are fans of anime, you need to explore all the applications listed on this page. We have  gathered ten of the best live wallpaper apps for iOS users.
Let us get to it and make your phone more interesting.
1. +1000K Anime Live Wallpapers
Check out the first anime live wallpaper app for iPhone we would like to recommend. It contains the best wallpapers in the market.
Thus, having some cute and sweet characters would make a perfect background app for your iPhone. For anime freaks, this is the must-have program on their phones.
Just like the name implies, this app has over one thousand live wallpapers of anime characters you love.
By opening the app, you will enter the world of anime fairy tales and all your favorite animes will be there.
The users will surely have lots of fun using this free program that they can download from the Appstore.
Furthermore, this app comes with a lot of attractive features to check out. The developer will update more images every day.
So, your phone will never go out style.
There are many categories to choose including the "favorite". The user interface and menu are so simple and clean.
Also, it is compatible with almost any mobile device. That includes android.
If you want the anime live wallpaper to stay in place after rebooting, the app should be on the phone storage.
You should set your iPhone on high resolution. Hence, it will look more and more stunning.
Choose an anime wallpaper from comic characters, naruto, psycho pass, one punch man, attack on titan, hunter x hunter, and a lot more.
Moreover, let us beautify your home screen with this app.
2. HD Anime Live Wallpaper
Check out this amazing HD live wallpaper that contains anime scenes and characters. This application becomes one of the best ones for the iPhone.
You are free to choose any anime and comic style images you would love to be on your home screen.
Say goodbye to the low-resolution live wallpapers. This app only provides you with a High-Definition quality wallpaper.
Besides the live ones, this application has tons of beautiful static wallpapers to explore.
This anime live wallpaper app for iPhone is guaranteed to make your device unique and beautiful. Moreover, the wallpapers you choose can get the customization you want.
Apply it with stunning automatic filters and many other effects. Then, share it virtually with others. Thus, your friends can have the same as yours.
Before saving the anime live wallpapers into your library, make sure to allow their access first. This is a must thing to do.
Otherwise, it can be saved on your phone.
For a faster generation, it is recommended to use a good internet connection since the size of your live wallpaper comes in high resolution.
There are more and more beautiful wallpapers that would be coming as a regular update. Therefore, prepare your phone storage.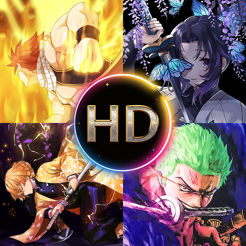 3. Anime Wallpapers live
So many outstanding anime live wallpapers in this one application, this is the one your iPhone should have.
There are more than ten thousand wallpapers of popular anime characters such as naruto, one piece, dragon ball, amino, and manga.
The collection is updated every day. You can explore its categories and background images.
Besides wallpapers, you may check out the ringtones from your favorite anime or manga. How about the quality, they are all available in 4K, the best one you can get.
So, download it right away and search for your favorite anime characters. Then, display it as your home screen's background.
There are more than 500 videos in their collection. Then, use it as your live wallpaper.
Also, you have a chance to share it with friends and upload it on your social media. Setting up the home screen will be so easy.
Choose the wallpaper and download it. After that, go to photos and select one picture to be your wallpaper.
Moreover, we have talked about the ringtones before. Well, you can have the anime voices or sounds as your ringtones.
It would be amazing. This application is specifically designed for Anime fans. They can have fun customizing their iPhone device.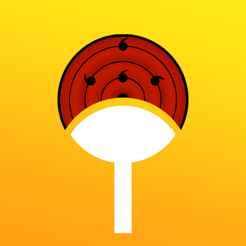 4. AirLive – 4K Live Wallpapers
Speaking of customization, AirLive offers you a lot of privileges in customizing your iPhone with live wallpapers.
Apparently, the developer designed this app to diversify your screen with a great collection of fun wallpapers.
They are both dynamic and colorful.
You can turn any static image into an amazing live wallpaper. It is going to be as lively as your life is. Further, AirLive comes with a lot of features to enjoy.
Here are some of them:
Keep your phone animated with live wallpapers
It is packed with a lot of high-quality wallpaper collections.
The interface is simple and easy
Constantly updated collection
Many categories to choose from
Easily save photos to the gallery
Those features are available in the application for free. You can enjoy the beautiful home screen for your phone as easily as it gets.
However, this app offers you a paid subscription that comes with a lot of benefits. There will be unlimited possibilities with AirLive Premium.
Moreover, this application comes with various kinds of wallpapers and themes in their collection such as Sports, Beach, Animal, Cars, Mountain, Movies, Games, and many others.
Besides, it can be your anime live wallpaper app for iPhone. You can find it in their collection.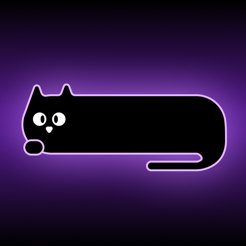 5. Best Anime Wallpapers
This application might be the best anime wallpaper app on your iPhone. Well, you just have to prove it.
Download live wallpaper anime iPhone for free with only 20.5 MB in size. If your iPhone uses iOS 7.0 or later, install this app on your device.
Furthermore, make sure you have the right version.
There are a lot of beautiful live anime wallpapers you can explore in this application. It provides you with only the best images in the market.
Additionally, it would definitely make your iPhone unique and beautiful. It is so easy to apply the wallpaper.
After installation, open it and browse all the anime live wallpapers. While getting the best one to choose, download the image.
Then, you should go to the photo gallery to find it after a successful download.
Next, set it as wallpaper for the home screen, just like you normally make a change. There is a feature to allow you to share the wallpapers to your social networks, like Facebook, Google+, and Twitter.
Ensure that your internet connection is good to have the wallpapers on your phone. They are all in the good definition.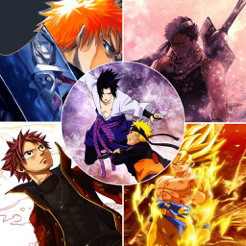 Also Read: 11 Best Aquarium Live Wallpapers for Android
6. Anime Wallpapers Vault
It is simply the vault of anime wallpapers. For all fans of manga and anime, this is something you should have.
This app serves you with a huge number of cute live wallpapers. Pick one as your wallpaper and lock screen within a few taps.
Search for your favorite anime character, have it displayed on your phone.
Otherwise, you can change it anytime you want because there are still a lot more to choose from in their collection.
The developer constantly updates the collection. So, you can have more and more images to explore every time you need to change it.
You can even request an anime character to be in the vault. How cool is that?
In order to set the live wallpaper on your device, choose the images and download them to your phone storage.
Go to the photo gallery to find the downloaded live wallpaper. Then, click "share" and "Use Wallpaper" afterward.
Then, tap on the "Live Photo On" and "Set Both". There you have it.
An amazing anime live wallpaper you love right on your phone. Enjoy the beautiful sight on the screen. Want to have more?
Try their paid subscription version to enjoy the premium Wallpapers.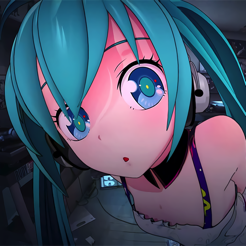 7. Anime Wallpaper – Anime X
If you are a fan of the Naruto series, you will know immediately about the icon of this application. Indeed, it clearly shows you that it is made just for the fans of the anime.
However, this app is not only giving you all about Naruto. There are various live wallpapers to enjoy in the program.
Anime Wallpaper – Anime X is packed with a lot of live wallpapers to explore. Besides, you can find so many amazing images of your favorite films, series, manga, and comics.
Additionally, for those who have the skill to create your own anime background, you can contact the developer to get your creation in the spotlight.
Also, this program offers a Premium version which requires a paid subscription. It can be one week, a month, or 6 months.
You will be served with their premium collections which are more amazing than the freebies.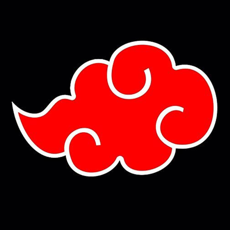 8. Anime Wallpaper Live
This special application offers the fans high-quality anime backgrounds for their screen. Hence, the iPhone will be much more alive than ever.
There are large varieties of HD live wallpapers to explore. They are also available in 4K and Full HD.
For anime fans, there are thousands of live wallpapers with an anime theme. It would give an elegant and unique look like your phone's screensaver.
Moreover, you will be amazed at over 1000 anime characters that you know are within the collection.
Interestingly, its feature enables you to make your own Live Wallpaper. It can come from videos or something that you recorded.
You can even customize any image from your gallery. For a much more dynamic screen, try the changing-wallpaper feature.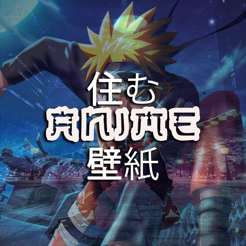 9. Anime & Wallpapers
Take a step up to make your iPhone even more alive. Thus, anyone can have a spectacular background on their home screen.
This app provides so many anime backgrounds with great quality.
Explore a huge collection of amazing anime wallpapers. Check out the "trends" category for the current trending and popular.
Meanwhile, to get the best collection, take a look at the "Premium" category.
You should subscribe to the paid version to get the collection in the "Premium" tab. If you are interested, purchase the subscription, you can pay with the Apple iTunes account.
The renewal will be in 24 hours. Do not worry, it will be affordable for everyone.
You can pick some wallpapers to be your favorite. It will appear in the "Favorite" tab. There are more information and other amazing apps to explore within the best live anime wallpaper app.
10. Anime Wallpaper Master HD
Find the high-quality anime live wallpapers for your iPhone in this application. It is filled with Otaku Wallpapers you love.
Additionally, there are so many backgrounds to choose and the collection will get daily updates.
So, there will be more and more images are coming to the app. You should try and explore all the wallpapers you would like to have on your phone.
For a daily new treat, check out the Wall of the Day. This is the feature where you can see the newly created backgrounds and some favorite ones.
If you want some of your works to appear in this showcase, you may contact the developer.
According to the Appstore, this Anime Wallpaper Master HD has one of the best collections. They are all free to enjoy without any required subscription.
Final Note
So, what are you waiting for? Let us make your device more alive and impressive. Just pick the anime live wallpaper app for iPhone that you love the most.
I'm is an owner of Venostech.com, blogger, Android and technology enthusiast. Individual who are educated in the IT and like to write according my scope.