Have you ever done a prank call to your friends? Free prank calls seem to be free jokes to your friends. You can work on your friends by calling them with an unknown number of different numbers. It is simply practical jokes to disturb your friends. But, some people take a chance to treat and disturb someone who is not guilty.
Prank calls are aimed at just for fun and entertaining so that it doesn't annoy anyone. If you get interested in doing free prank calls unlimited, you can find some recommended prank call websites. The right website is assisting you to do prank calls for free easily.
Prank call websites are working well to do free prank calls unlimited. The prank call sites are functioning to be a VOIP application like Skype. when you call a particular number through prank calls, you will pass an IP gateway transmitting the data from the internet to the phone network.
Thus, most of the companies are adopting the technology to make a channel between the home telephone and uncertain VOIP. Free prank call websites are helpful to you finding the trusted prank call site for annoying your friends.
Also Read : 12 Best Celebrity Prank Call Apps for Android and iOS
10 Good Prank Call Websites That Change Your Voice
These are best free unlimited prank calling websites and apps that you can trust for doing that call.
1. PrankDial.com
The first option is PrankDial. It is the most popular prank call website where you will get some funny jokes such as love, sexy, mad, disturbing, funny, technology, fake, money, animal, and many more. The interface of this website is fairly great. You will get all jokes easily especially when you want a particular joke. You can find it in the search column on this website easily.
To make a free call prank, you need to select one of the given prank calls. Then, you can send a joke to your friends or family members. All given jokes are free where you need to insert your friend's phone number and country code. Then, you are sending the jokes.
The most important of this free prank call website is that you can adjust to the prank. To adjust it, you are getting some options adjusting the one's name that you want to annoy. Then, you can listen to the call record and enjoy it. It will never stop you laughing.
Also Read : 10 Best Santa Video Call Simulator Apps for Android 2022
2. PrankCaller.io  
Prank Caller website is one of the best free prank call websites to use. The interface of this website is great and user-friendly. The thing making you happy in visiting this website is that you can send joke calls to your friends easily with this website. You have to select popular jokes from the website home.
Then, the next step is inserting your friend's phone number and fake phone ID where you can input any fake phone numbers. After clicking the send button, you can send prank calls. You can enjoy and listen to the conducted prank calls from the call history option on the top menu.
It is available for android and iPhone. This site offers free prank calls limited three times in 24 hours. If you want to send more prank calls for free, you can buy a token to enjoy the unlimited prank calls website.

3. PrankOwl.com
Prankowl is a free prank calling website like Prankdial. You can see many jokes and pranks on this website. You can enjoy it and try to send it to your friends. You need to select one joke on the screen of this website. Then, the further step is sending your telephone number and friend's number.
The next step is sending the caller ID and clicking the button of start Call. This prank call is sent to your friends. If you want to record it, you need to put a tick of the call record to listen to it again and enjoy it. You can also listen to the recorder prank call on the others through this site. You need to click a funny reaction option.
You can share the record with your friends. If you want to use this website, you can enjoy four categories such as the new one, the best monthly use, hot and new, and the entire call. You may enjoy the laughing moments by listening to your prank calls.
Also Read : 16 Best Baby Face Generator Apps and Sites
4. PrankHotline.com
Prankhotline is the best free prank calling website ever. It looks very great when you use it for seeing all categories of the prank calls. You can send a popular prank call record to your friends. A prank call is a very popular joke on this website. If you want to hear the public funny reaction, you need to go to a funny reaction option.
You will get three free tokens in this prank call website where you can send the prank calls to your friends freely. You are getting this website on your android and iPhone freely after a few days. You can download it from the link of PrankHotline.
This is a recommended prank call website for helping you to annoy and make jokes to your friends. It is just for fun so that it is entertaining everyone making jokes.
5. ComedyCalls.com
ComedyCall is giving funny jokes and prank calls. It is an interface of the prank call websites that is very friendly used to users. When you visit this website site, you can see an option to do direct prank calls. Here, you need to complete the following simple steps to disturb your friends by doing prank calls. What are the steps to do?
Firstly, you need to select a comedy called. Here, you need to select a joke or prank call.
Then, you need to prepare and input your friend's number. It is time to input your friend's phone number that you want to annoy.
Send. It is your time to send calls by clicking the send button right now.
If you want to send prank calls from a particular category to your friends, all categories on the left side of the prank call websites are available. Try to use this site once and annoy your friends.
Comedy Calls offer some funny calls to send to anyone. One of the pranks call websites is offering a wide list of funny calls to some categories so that you can select the best calls and tease your friends. It is a great website to make you laugh and prevent annoying calls that can hurt your friends emotionally.
Comedy Calls are working simple. It is enough to select a type of comedy calls and input the received phone number. Click send now to send prank calls to your friend's phone number. It also offers a premium version enabling you to annoy and fake a caller ID. You can use a separate number to do prank calls. You are possibly scheduling the calls for the others to access interface based achievements.
6. EasyPrank.com
Easy Prank is the simple prank call website to get more prank calls available fooling your friends. You can select a type of any prank calls from this website. You tend to send it to your friend or family member. Sending prank calls or jokes from this website is fairly easy.
Any phone number sent needs to input first. Thus, you need to insert the receiver of prank calls. Now, you have to click a button of Prank Call Send and your calls will be conducted. You need to visit this website. Easy Prank is a type of joke and annoying calls offering funny calls.
You can send jokes freely using anonymous numbers to do free prank calls unlimited. You can see the call history before sending it to that person. Easy Prank is not offering spoofing ID features of the caller. Otherwise, you can use anonymous numbers directly to do calls. This site is preventing difficulties of calling giving you comfort during prank calling.
7. OwnAgePranks.com 
Ownage Pranks is giving online prank calls freely. It is a free prank call site like the other prank call websites. You will get a list of the automatically funniest jokes in the world. You can enjoy it by sending it to your friends. All jokes look so funny.
If you want to see prankster's videos, you will see many videos. If you want to fool your friends, you may ask for the joke requests on this website. If you love animation, animation prank calls are available. You will love it. This website application of the prank calls is available in the application store. You can download and install it for fooling your friends with funny jokes.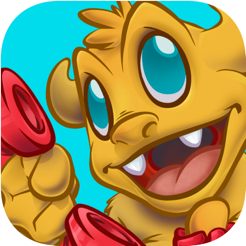 8. GenieCalls.com
Genie Calls is one of the recommended prank call websites to try. It is regarded to be the best prank call website like Prankowl. As you decide to visit this website, you are seeing the black theme looks great. The interface look of this site is fairly attractive. The website offers users with some jokes. The site of the jokes can send many funny jokes. On the right side of this site, you will see the menu where you will see all call histories. You need to use it for getting free prank calls voice.
9. Prank Call & Prank SMS 
It is a kind of prank call website. With the help of the application, you can fool your friends. It provides the main features of this application making you amazed. What are they?
In this application, you may make a fake caller fake number
You can change the name of the caller
It is easy to use this application
You can select a prank call theme
The fake calls with the image
You can schedule the fake prank calls
You can pretend to call your boss
You can do prank calls with your ringtone

10. PrankCallNation.com 
If you are American and Canadian, this prank call website is the best one of all of you. Here, it is available for many prank calls to use. This website has a unique design so that you may face difficulties in doing prank calls. It is similar to the other prank calls where you don't get options to do prank calls easily.
You can also watch prank call nation agendas. It is the last prank call website that you can try. You need to try this website once to get brilliant ideas for working on your friends with jokes.
Recommended : Best Anime Torrent Sites
Prank Call Ideas 
When you decide to do prank calls, of course, you are thinking the brilliant prank call ideas to apply. There are some recommended prank calls ideas before using prank call websites.
Firstly, you can act to be trapped in the subway. For the prank call, you need to find the number of Subway locations selling sandwiches. Then, you ask her whether it is a subway. You need to let her help you and realize that you're trapped in the subway.
The next idea is you won a ticket. Your friend may be mad at you. You need to camouflage your voice and make prank calls. You contact your friends and pretend to telephone from a local radio station. You have to act seriously looking like a radio anchor announcing your friend won a ticket.
The next one is pretending to require advice. You can call your friend and tell them your fake problem. You need to convince your friend to trust that you have a hard problem. Then, you ask for real advice to solve your problem. Make sure that you fool her emotion and finally direct her to realize that you are pranking her. Those prank call ideas are simply fun to do prank calls to your friends.
Conclusion 
Creating prank calls freely is a fun activity to do especially when you fool and tease your friends for having fun. You will find several prank calls from the recommended prank call websites to complete your mission. Make sure that those prank calls have given comfort during making online prank calls anytime and anywhere.
The best prank call websites will lead you to do prank calls freely and easily. You have to be concerned about the procedures on using it. Though some of the websites are available in the US and Canada, you can select the universal prank call website so that you can start to do prank calls teasing your friends. Make sure that you realize that it is only for fun to avoid legal cases.
Recommended Reading:
Top 18 Best Safe ROM Sites
14 Best Reverse Phone Number Lookup Apps for Android and iOS
15 Best Proxy Server Apps for Android and iOS
I'm is an owner of Venostech.com, blogger, Android and technology enthusiast. Individual who are educated in the IT and like to write according my scope.