Emoji is the normal thing to use in texting nowadays. It can be used for many purposes, including for the adults' things. A texting app sometimes can't accommodate the needs of it. No wonder if there are many adults only emoji apps to fulfill people's needs of the adult emoji.
Also Read : Best Vibration Apps
List of 10 Best Dirty & Adults Only Emoji Apps 
It is right that many apps are released to satisfy people about the needs of adult emojis. But in reality, not all of them are good. And you surely need some suggestions to choose the great one. So, here is the list you can try as a recommendation.
1. Adult Emoji for Lovers
This app is simple to handle yet has various emojis. It is also easy to use and send from your keyboard directly. There are more than 1000 adult stickers and emojis you can find in it.
Besides, you can also use the sticker maker feature to create your personal stickers. Moreover, you can even customize your keyboard background. Using a theme or photo will make your keyboard more aesthetic.
Some reviewers say they the best experience on this app. Adult Emoji for Lovers is recommended to download. It has a romantic and naughty collection that will always give a sweet impression to your lover.

2. Adult Emoji Sticker Keyboard for Lovers
This one is a versatile app you can use in any chatting and social media apps. Just install the keyboard, and you can utilize the emojis on Whatsapp, Twitter, Messenger, etc. Then, flirting to your lover will be more way easier than before.
One of the plus points of this app is the ad-free experience for you. It is easy to use with fast loading and the gallery of your favorites. Emoji Sticker World as the developer gives the best app for your relationship.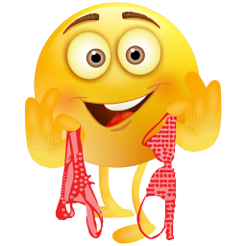 Also Read : Best Virtual Girlfriend Apps
3. Naughty Emoji Dirty Adult Sticker for WhatsApp
There are so many categories of emoji and stickers you can try in this app. Just say dirty stickers, love emoticons, naughty emoji, romantic stickers, banana stickers, and many more. All of those can directly share with Whatsapp or save to your gallery.
It makes the standard emojis to the naughty version. Add the emojis you like to the Favourite List and use it easily. It is fully offline and totally free. Furthermore, just like the other reviewers, you will love this app.
They say the control and interface are very easy to handle. It makes your communication fun, interactive, and enjoyable, but still feel hot. This app is amazing for loving couples.

4. Adult Emoji Stickers for Sexy Couples
Want to do sexting with the fun way? Adult Emoji Stickers for Sexy Couples is the app you will love so much. It has many hottest and sexiest emojis to tell what you want even in a kinky way.
This app can discover the emoji for you depends on your mood. You can feel the great experience of expressing lust and any other erotic feelings. Your couple will also love to receive those kinds of emojis and stickers.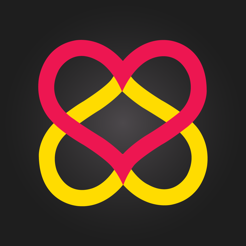 Also Read : Best Games Like Episode
5. Flirty Emoji Sticker Keyboard
Be a pro flirty texter by using this one of the best adults only emoji apps. Let yourself be naughty and playful with the underwear emojis or sexy expressions. It will make your relationship more intimate. Besides, if you are single, you can use this app to attract your crush.
Not only using the available emojis and stickers, but you can also create the custom one. By adding photos and using the cropping tool, just design some flirty thing as you want. Those will be the unique and exclusive emojis and stickers that are only you have.
6. Adult Stickers
If you install this app, you will find many adult things that are expressed as stickers. Having 4 stars in PlayStore, Adult Stickers by SNAP TRAP is surely a great app. You can recommend this as one of the best adults only emoji apps 2020 to your lover.
This is a complete adult sticker app you can use for any mood and situation. Not only to spice up your mood and relationship. But you can also use it to express the free lifestyle. And of course, this app is for 18+.
There are sexy, dirty, or romantic emojis here. But if you are in the fun mode only, you can also use the party, drunk, or beer emojis. So, you both can enjoy the text and keep feeling erotic and free.

Also Read : Best Adult Dress Up Games for Android and iOS
7. Flirty Emoji Adult Icons
Getting 4.2 stars in the App Store is proof that this app is great. By only seeing the logo that is the red lips, you will know how hot the content can be. This app contains many sensual emojis that are divided into 4, dirty, naughty, flirty, and love.
Flirty Emoji Adult Icons can help you to express your thought even more than words. With 500+ various emojis, tell your exact mind, and don't let your lover be a misunderstanding. So, no excuse for you to not install it soon.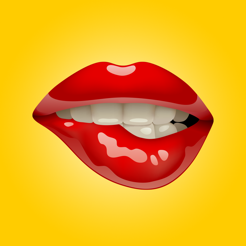 8. Flirty Dirty Emoji
The more than 1000 adult emojis in this app can easily find by 9 galleries. And not only emojis, but you can also use the sexy texts. It will give you more confidence to talk to your lover by messages.
This is the good one if you search for the adults only emoji apps free. You can experience the HD quality images and free trial gallery. Make it a great thing to have this on your iPhone or any other iOS-based devices.
Also Read: Best Harem Games for Android and iOS
9. Adult Emoji Animated Emoticons
There are more than 2500 emoticons you will find in this app. 1500 of them are the smiley emojis to share the fun expressions. And the others are the naughty and cute adults emoticons.
Send the emojis you choose the one you love. Let them feel be wanted, and let yourself be closer to them. Do the smart flirting and grab them by your texts.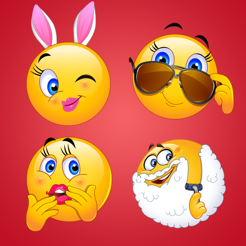 10. Adult Emojis – Dirty Edition Free
This app has more than 10 thousand downloads in four months. The rating is higher than the other adults only emoji apps, which is 4.3. So, you can say that this is amazing and maybe the best. You can install it as soon when you reach the age of 16.
Keep away your messages from a boring impression. Adult emojis – Dirty Edition Free will help you to find a better way to flirt by only sending messages. No more wasted effort because of the wrong method of flirting.

Conclusion 
So, what do you wait for? No matter if you use an Android or iOS. Just download and install the one you like of the adults only emoji apps above. Share the warmth and sexiness with your lover. Being naughty together, try to flirt with each other.
Recommended Reading:
Best Lip Sync Apps for Android and iOS
Best Male to Female Voice Changer Apps
I'm is an owner of Venostech.com, blogger, Android and technology enthusiast. Individual who are educated in the IT and like to write according my scope.