With the development of technology, 83% of phones in the world now have cameras. Most of these phones have high-quality cameras which makes the owners love to use the cameras on their phones. However, even though most of them have HD cameras, some cameras just can't get a good photo or video when they zoom in. To get a good shot, a zoom camera app can come in good hands.
Many smartphone cameras can capture a good quality photo. However, when it comes to zooming in photos or videos, not all cameras can get a good shot. Some break out, while others just can't zoom in too much. Therefore, app to zoom in photos comes very useful and helpful.
List of 11 Best Zoom Camera Apps for Android and iOS
Luckily these days many apps can make your photo or video look better. With these photo zoom apps, you can zoom in on an object and get a clear shot. Now, for those who are wondering what apps are worth downloading, here are some options:
1. Camera MX – Photo & Video Camera
The first best zoom camera app on the list for Android & iOS users is Camera MX – Photo & Video Camera. This is not the best app; however, it does give a good zooming ability. With Camera MX, people can zoom in to approximately 100 px and will work without any lags or collapses. Therefore, when you need to zoom in on an object or scenery, you will face no issue.
Other than the zooming feature, Camera MX also comes with some other great features such as time-lapse recording. With this feature, you can capture complete scenery and capture beautiful photos. In the newest updates, users can also get live shots while they are recording.

2. Camera Zoom FX
For those who just can't make a beautiful photo, don't worry because Camera Zoom FX is here to help. Just by using this app, you can get a clean and clear photo, whether you zoom it or not. If you don't like the original photo, then you can add the professional filters that are offered in the app. To fix a blurry photo, use unblur photo app.
For those who don't like the effects provided, you can always edit the photo or video using the tools available. There are area settings for ISO, HDR to saturation, and color transformations that can make your shot look better. However, to use all the features and tools, users must upgrade their app to a premium account that will cost around $3.99.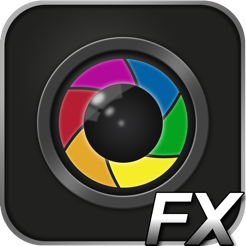 3. HD Zoom Camera
If you are one of those people that doesn't have a good quality camera, then HD Zoom Camera will come in hand. Even if you have a bad camera on your phone, your shot can still look good if you capture the moment using an HD Zoom Camera. Even when you zoom in on the object scenery, the quality will not decrease or change. Therefore, you can get a high-quality photo just by using this app.
The app itself also comes with great tools that you can use to edit your photo and video. All the features can also be used without any internet connection, so you can use them anytime and anywhere.
4. Zoom Camera Free
Have you ever wished to take a shot as clear as binocular? If so, try out capturing a movie or video using Zoom Camera Free. This zoom camera app has a zooming power that can zoom in on objects even though they are very far away. The zoom feature in this app can come up to 50-100% from normal zooming features. And the best part is, the quality of the photo is still clear and clean like you are taking it from a professional camera.
To make your photo or video even better, you can use the filters and tools in the app. It provides around 16 scenes mode, 4 flash modes, and more than 20 filters that you can choose from. The filters provided are simple and natural, so your photo will still look natural too.

5. Super Zoom HD Camera

If your phone camera doesn't support zooming more than 10 pixels, then you should use a Super Zoom HD Camera. From the name of the app, you can figure out that the app can give you a great zooming shot. With this HD zoom camera app, people can shoot and zoom in up to 100 px. To get the best result, people can also add the stabilization of the color and adjust the white balance.
However, if you have a hard time adjusting all those settings, you can set it into auto adjustment. The results will be the best; however, you may not be able to zoom in up to 100 px.

6. 30x Zoom Digital Video Camera
The next zoom camera app on the list is made special for iOS users. Just like the name, the app gives you the ability to zoom in up to 30x. There is also a zoom scroller that will help you zoom in and out as much as you like. For the results, you don't need to worry because it is all in HD. When you are done, you can easily share the shot on your Facebook or Twitter account.
7. Ultimate Image Zoomer
Compared to other apps in the market, Ultimate Image Zoomer is quite new. This app can't take shots however, it can zoom in on specific pictures. Therefore, this app is great for those who need specific information or part of a picture or a document.
To get a specific shot, first, you will need to choose the picture that you want to zoom in. Then choose the spot or area that you want to enlarge or zoom in, with the circle shape provided by the app. Last, click the area and it will zoom in. If you want to make a new picture from it, then crop the area and save it to your gallery. Don't worry about the result because it will be clear and clean too.

8. Mega Zoom Camera – xZoom
The next zoom camera app available for Android users is Mega Zoom Camera-xZoom. This app will help you zoom into an object even if you don't have the best camera phone. How is this possible and how does this work?
Normally a camera in a smartphone works with zoom digital, even though some also use optical zoom. Well, using that zoom, you will zoom into your object with the maximum ability of your camera. If the zoom is not enough, your camera will then be helped with super zoom from this app. Then, you can shoot the object you want and save it on your phone.
9. PZPIC
A unique zoom camera app for Android that is available in Google Play is PZPIC. This is not an app where you can shoot an object from a far distance. However, this is an app where you can turn photos into a video. So, what is so special about it?
Well, making a video from photos is surely not easy. It needs details especially when you are merging more than one photo. Now, PZPIC helps you zoom into the pictures, to make sure that the transition is smooth and clear. Therefore, the result will look professional and artistic.
10. Super Photo Zoom Lens
An app on iPhones that can help you capture outstanding photos even when you zoom it in is Super Photo Zoom Lens. By using this app, you can capture professional shots while giving the pictures and video some effects to make it look more stunning.
The concept of this app is simple and easy. Just open the app and use it as it is your normal camera. Then, you can zoom into the objects that you like and capture them into a video or photo. All the photos that you have taken will automatically be saved into your gallery, therefore you can edit them later.
11. Zoom Effects
The last zoom camera app on the list for iPhone users is Zoom Effects. Have you ever watched zooming effects in music clips or movies? Well, it looks quite hard and complicated. However, this app can help you get that effect by zooming in and out of a picture or a video. So, who says that making a cool effect needs a lot of effort?
The process of making this cool effect is quite easy. All you need is to upload the photo or video that you want to zoom in and out. Then, choose the range of time where you want to zoom in and add the zoom effect. You can then choose the settings and length of the effect, then save it on your phone.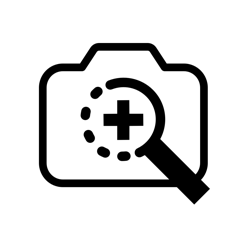 So, those are some of the top apps that you can download on Android or iOS. Each zoom camera app has different features that are unique and interesting to use. Some of the apps can also help you get a cool effect for your photo. So, make sure to download one of these apps to get a stunning shot, video, or picture.
Recommended Reading:
15 Best Sunrise Sunset Apps for Android
13 Best Bright Flashlight Apps for Android
13 Best Flashlight Notification Apps for Android
I'm is an owner of Venostech.com, blogger, Android and technology enthusiast. Individual who are educated in the IT and like to write according my scope.