A GPS speedometer app would be a great alternative or substitution to indicate the speed of a vehicle. Hence, it is a very crucial thing on the dashboard.
An application in your smartphone would be a helpful instrument to give you an amazing driving experience.
Interestingly, get the greatest speedometer application right on your hand. It enables you to gauge the speed of any vehicle via the GPS of a phone.
Furthermore, the speedometer app is not only designed for people who have cars, but also enthusiastic runners.
This kind of program enables you to know how fast you go in your running or jogging. Moreover, enjoy many other features of the app. Let us explore.
Also Read: 14 Best Walking Apps for Android and iOS
List Of 11 Best GPS Speedometer Apps For Android And iOS 2023
Explore this list to find out which app suits your personal style, big time.
1.      GPS Speedometer, Distance Meter
When you look for a perfect app for your phone, the very first thing to know about is the features.
This program offers you 3 key features. The first one is the ability to measure the travel speed like jogging, biking, walking, driving, etc.
The second feature of this GPS Speedometer is the distance Meter.
It is measuring the distance you have gone through. Then, the last one is the alarm feature with vibration. It is the way to notify you while exceeding its speed limit.
Thankfully, this application is completely free of charge. It does not require any payment to get more features.
Therefore, just download and make it functional to your lifestyle.
2.      DigiHUD Speedometer
This GPS Speedometer app is one of the best-rated ones in the market. Interestingly, the basic system of this program is on digital HUD.
Hence, this application is such a perfect substitution for your car speedometer.
DigiHUD will show you the speed and distance of your journey. Whether it is driving, flying, sailing, running, or cycling, this app will cover them all.
You can see the display in normal viewing or HUD mode. It is all based on your preferences.
If you choose this best speedometer app for your Android device, the HUD mode is a must-try. It will mirror the display right on the windshield of the car.
It is so interesting, right?
3.      Ulysse Speedometer
Arguably, Ulysse is one of the best GPS Speedometer applications in 2021. This Android program is the ultimate advanced GPS tool that offers high precision in performance.
Thus, it will show you the current speed in a form of both digital and analog.
Additionally, it is packed with a lot of exciting features that you will be eager to try. Some of the highlights are:
Trace the journey with a Track recorder
Record the journey monthly, daily, weekly, or currently with its Trip Computer
Multiple profiles
GPS Altimeter and Compass
Music Controller for music listening experience
Latitude / Longitude display
Customizable UI colors
4.      GPS Speedometer and Odometer
This Speedometer app with GPS is a great choice to measure the speed of your bike and car. The performance of this app is 98 percent accurate.
Further, the special program of the app is its offline mode feature. It does not require an internet connection.
People like this app mostly because it has a fast connection to the GPS. You can see the information on average speed, trip time, distance, maximum speed, and current speed.
Moreover, there are a bunch of notifications you can get when you are about to reach the maximum set of speeds.
5.      Speedometer 55 GPS Speed & HUD
Speedometer 55 is a high-quality application that has a high-tech brain in its system. For the record, this is the free version of a paid app.
Although, you can still experience its features to their maximum capability.
Features:
Easy-to-Configure Speed Limits with 4 presets
Quick location sharing to car assistance services, friends, or ambulance whenever you need.
Acknowledge the limitation of your car
GPS Black Box feature gives you point by point information about everything
Integrated map to show the location and a car behind.
What about the full or paid version? The app allows users to run it in the background. Also, there are over a hundred customization options you should explore within the app.
6.      GPS HUD Speedometer
This is a digital GPS Speedometer app that many people love to use in their cars. Then, turn on the GPS connection to use this program.
Besides, they can work as a trip computer. It informs you about how low you have been on the road and some others.
The inbuilt map within the app will track the location through GPS. Thus, you know the best routes to your destination.
Additionally, there is the HUD feature that makes it perfect to be under the windshield.
It seems like the only drawback of this application is the limitations to work in cloudy weather or indoor places.
7.      SpeedView: GPS Speedometer
It is an advanced GPS speedometer app to show how fast you go. Then, SpeedView gives you all the information you need in the activities like driving, biking, running, or even hiking.
Furthermore, its high accuracy gives you better performance than your car speedometer.
It has a linear compass to show you the right direction during travel. You can use a compass mode too.
Then, the speed information is displayed in a form of a graphic. The ability to set the limit for your speed is very functional in such an application.
Moreover, you will know new notifications from the alert sound.
According to the units of speed used in your country, you can change it to your preferences (miles, kilometers, and nautical miles).
One of the best things this GPS speedometer app has to offer is the ability to work the app in the background without any payment required.

8.      SpeedGlow Speedometer
Glow is one word to describe this Speedometer app that works with GPS. Thereupon, this program becomes one of the best apps in the market of 2020.
Well, the app actually offers a simple thing but it is very helpful and beautiful. This program is simply a speedometer that glows.
Likewise, there are 6 glowing color variations you can choose to match the dash light of your car. The gesture controls make everything is easy to access.
Then, you can put it under the windshield to act like a car speedometer.
Meanwhile, its top accuracy is another thing to notice besides its glow. This speedometer is claimed to be more accurate than an actual one on your car.
So, this app will be very helpful for you drivers to avoid speeding tickets.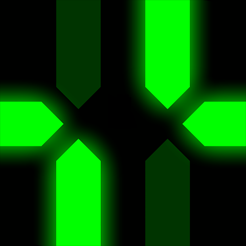 9.      Drag Racer Car Performance
For drag racing, it is a must-have app on your phone. The Racer would know about the acceleration pattern with the graphical display through this program.
Hence, just switch the unit between kilometers or miles as desired.
To work its best performance, a GPS connection and permission are required. This application is only recommended to professional drag racers who perform on closed roads and race tracks.
So, do not operate the program while driving and do not break any rules in the traffic.
This GPS Speedometer app for the racer is easy to use. Just open the app and put the phone right under the windshield with a steady pad.
When you see the green display appears, it is ready to go. Make sure the GPS is on before everything.
10.  Digital Speedometer – GPS Offline odometer HUD Pro
Check out this Digital Speedometer which will measure the current and average speed you have traveled.
Hence, with its speed limit alert, you will be able to control your driving and avoid speeding tickets.
This app allows you to know the total of your journey. There is also a Head-Up Display or HUD, Full-Screen mode, Maps, and many more.
The special feature this application has to offer is the GPS Offline Odometer. So, it does not need an internet connection to find out about the speed.
Besides, Digital Speedometer would make a perfect tool for the speed of a bicycle, train, boat, and motor.
Fortunately, when the tachometer of your car is broken, get this app as a substitution. It would be so much better.
11.  Speedometer Speed Box App
Besides your iPhone, Speedometer Speed Box App is also designed for Apple Watches. The beautiful and intuitive design will give the users an enjoyable experience.
Interestingly, it has both Speedometer and Odometer ready with MPH, KPH, and knots displayed.
You can choose among three beautiful speedometers based on your own preferences. Besides in landscape mode, this speedometer program can show the graph in Portrait.
Further, if the users want more great features, they need to purchase the Pro Pack.
In addition, it offers a lot more excitement which includes 10 designs, a Compass display, Map View, Track top speed and altitude, Speed Warning, Day Trip Meter, and more.
Final Note
Finally, you do not have to own a vehicle to use a GPS Speedometer app. Among those applications, pick one that would be useful for you.
Recommended Reading:
10 Best Car Maintenance Apps for Android and iOS
15 Best Countdown Timer Apps for Android and iOS
I'm is an owner of Venostech.com, blogger, Android and technology enthusiast. Individual who are educated in the IT and like to write according my scope.